For thousands of years crystals and gemstones have been used by native healers. Crystals have been used throughout all of history as a source of healing power. Ancient cultures all over the world used healing crystals and stones to align, clear and transform their energy, spirit and physical health. The metaphysical powers of crystals were no mystery to most ancient cultures including the Egyptians, Mayans and Sumerians who regularly adorned their bodies, jewelry and buildings with these sacred stones.
Healing stones have been used for centuries to fix ailments and to increase inner peace and prosperity. In gemstones, life energy is persistently drawn into the centre. As it approaches toward the centre, the life force becomes determined.
This attentiveness fuels the revolution of life force into gemstone power and makes the gem's power to be set free with probable healing powers to encourage and restore the health of the whole person.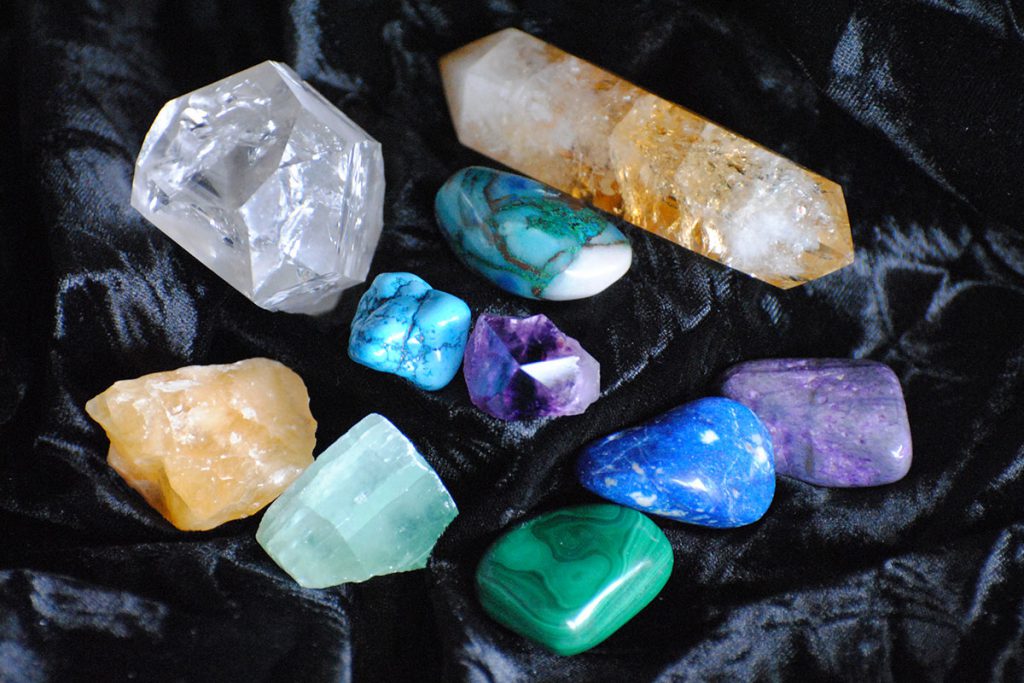 Throughout history, the curing properties of these gemstones, exquisiteness, and enchantment have been recognised and harnessed. The primitive Stone Age women and men used to wear crystal jewelry. These stones have a defensive, as well as an enhancing function, defending their users against harm. The ancients used these stones for fortification, beautification, and curative and for viewing into the future.
Gemstones were regularly worn and accepted by earliest Egyptians as talisman and charisma. Greek mythology refers to these stones as objects of great power.
Additionally, these stones were used widely in rituals and launches by the Aztecs, Americans and Mayans. The body armour of the Jewish High Priest was placed with expensive stones thus; it carried power to the user.
These stones can make better your energy, sanitise your space, magnetise wealth, improve your intuition, boost mental abilities and self-confidence, bring profusion, or even magnetise love.
Even though these ancient cultures understood the incredible healing properties of crystals and gemstones, our modern culture has, for the most part, forgotten about these early healing techniques. Thankfully, there has been a recent surge in interest about the energetic healing powers of their properties beyond their use in pharmaceuticals.
Gemstone Meanings
Gemstones today bring the same force and jewelry can be chosen, not just only due to the stone's beauty but also the stone's attractiveness. The stones enlisted below are the most popular. They were chosen to go with the piece of jewelry for a specific healing property they have.
Some of the gemstone meanings and uses are:
Emotional stability.
Stress-free mind.
Overcome depression
To keep one grounded and know the happenings of the surroundings.
To keep focused on the work and avoid distractions.
To find divinity in love and in relationships.
To overcome fear and also to get detached from worldly pleasures.
To remove toxins and to ensure self-care.
To enhance our self-worth.
To enhance the generosity feeling and sympathy towards fellow creatures.